Exhibitions
Group Exhibition of New Works by Gallery Artists

JULY 9 - AUGUST 10, 2020


Recently we have been receiving an overwhelming amount of new works by our outstanding artists. Through most of July and August we will present rotating exhibitions of paintings, sculpture and photography by gallery artists. Looking forward to summertime!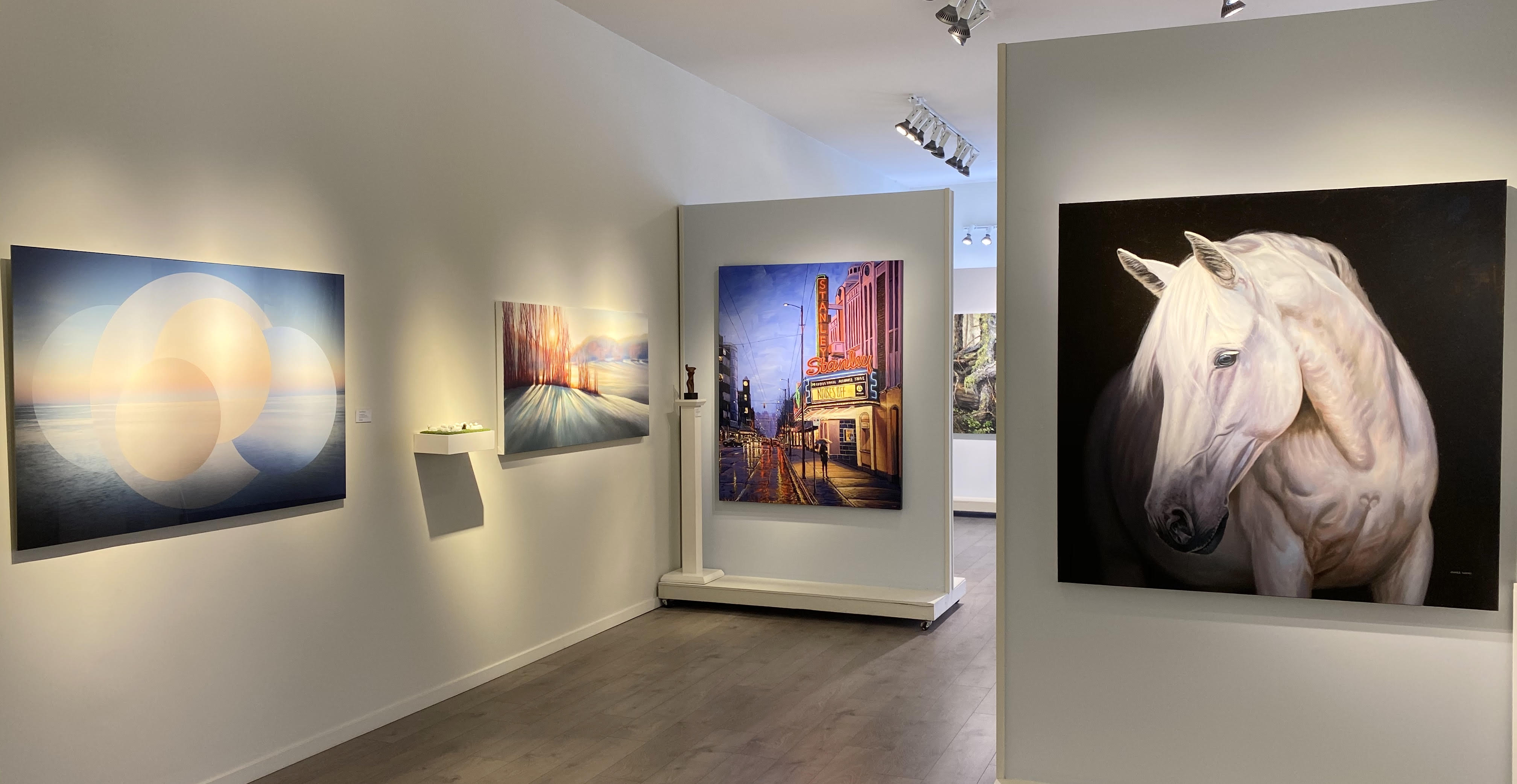 MARLEEN VERMEULEN, New works

JUNE 11 - JULY 3, 2020

Artist in attendance on Saturday, June 13th,
from 2 to 4 pm.

"The beauty of the landscape contains a narrative. I listen and am heard. It is the starting point of my conversation with our environment as I experience it living here on the Sunshine Coast in BC. Nature equals grandness for me, a spiritual space. I appreciate the raw, unorganized chaos...the renewal, the growth. The rhythm of the ocean, the eternity.

My intention is to capture the beauty, the expanse, the moment and the feeling that the landscape shares with me, s o I can share my experience with others. On the canvas I translate this intent by creating space, light and textures, using my skills. Painting is a merger between experiencing spirits and energies while maintaining an awareness of shaping the image." Marleen Vermeulen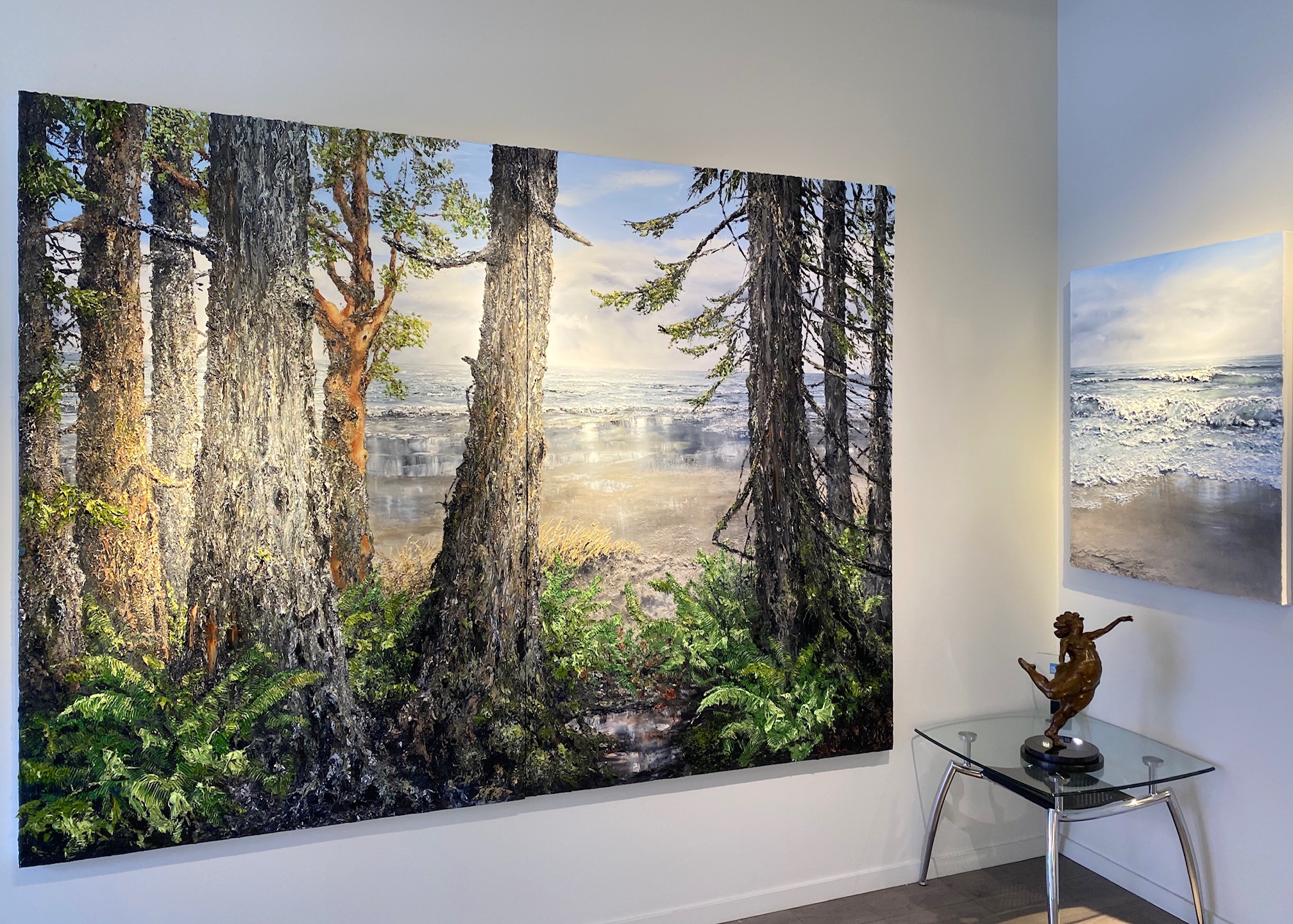 Meet the Artist
Group Show of New Works by Gallery Artists
May 12 - June 10, 2020
We can not be happier to announce the news of reopening the Gallery door for public under the safety protocol.
During the time of the pandemic, we continued to work hard to support and promote our outstanding artists. Our artists kept creating in self isolation, and new works have been streaming to the gallery.
More than that, we welcomed two new Vancouver artists to our Gallery's roster:
DAVID WILSON
and
KATHY TRAEGER
.
We invite you to visit us and enjoy a variety of new paintings by JANE BRONSCH, MARIE-FRANCE BOISVERT, EUNMI CONACHER, SOIZICK MEISTER, WILL RAFUSE, VALERIE RAYNARD, BEATRIX SYJUCO, KATHY TRAEGER, MARLEEN VERMEULEN, JAMES WIENS, DAVID WILSON, ANN ZIELINSKI. New photography by GREGORY GEIPEL AND DAVID ELLINGSEN.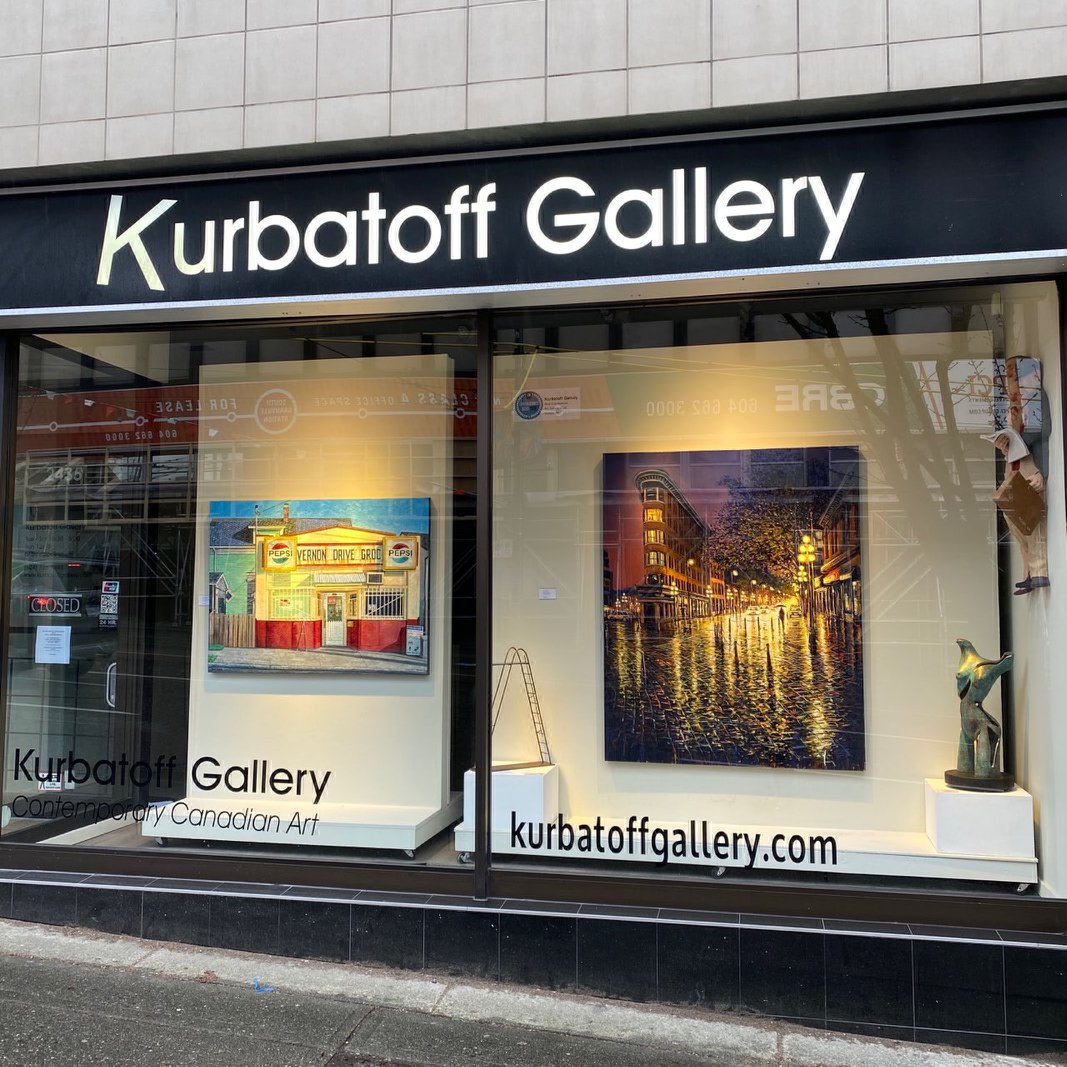 Celebratory Group Exhibition, "Milestones"
March 5 - April 5, 2020
We are thrilled to announce that we have been awarded
BEST COMMERCIAL GALLERY OF THE YEAR - VANCOUVER
by the esteemed Canadian Business Awards.
The winners are decided by a combination of votes gathered from Corporate Vision Magazine's network of respected industry partners and their own rigorous in-house research, which is conducted by the dedicated industry insiders and specialists. Each award is carefully scrutinized -- from a nominee's region to their performance over the past 12 months, their commitment to innovation, their methods, and even their direct competition, to ensure that only the most deserving firms walk away with one of these prestigious trophies.
Please join us in celebrating this great honor by attending our upcoming
CELEBRATORY EXHIBITION on Saturday, March 7th, 2-4 PM
, which will showcase diverse new works by our gallery artists, as well as feature
a special surprise - LIVE Performance Art piece by our very own Beatrix Syjuco.
Some of our Gallery Artists will be in attendance.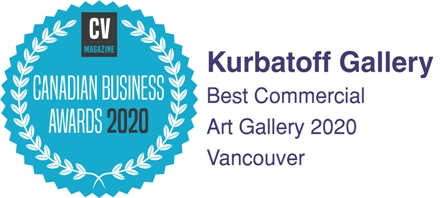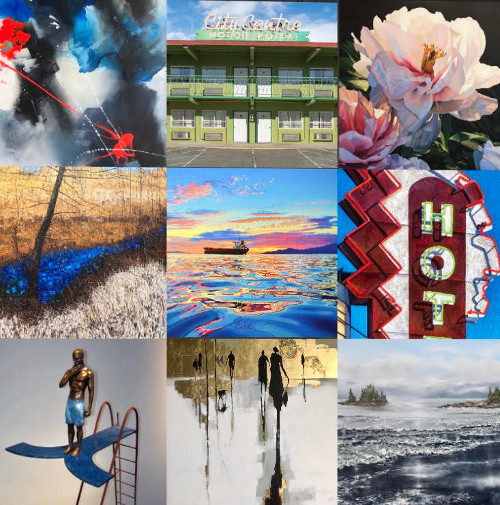 VALERIE RAYNARD, "Harbour"

January 30 - February 18, 2020

OPENING RECEPTION WITH THE ARTIST IN ATTENDANCE IS ON SATURDAY,
FEBRUARY 1st, 2020, FROM 2 TO 4 PM.

In this series of paintings, Valerie Raynard portrays a quieter moment in the life of the coastal industry of B.C., when the work of resource extraction and transportation has ended for the day, and the sun is setting. It is a calm, glowing moment when the machines are quiet, the water is glassy, and the lights of ships and terminals have been illuminated.
In the stillness of this moment, the visual interplay of engineered geometric structures with the living, ever-changing rhythms of the sea, the mountains and the sky creates a unique language of shapes and colours. The artist aims to capture the form of this ephemeral language through painting, so that something can be gleaned of its meaning.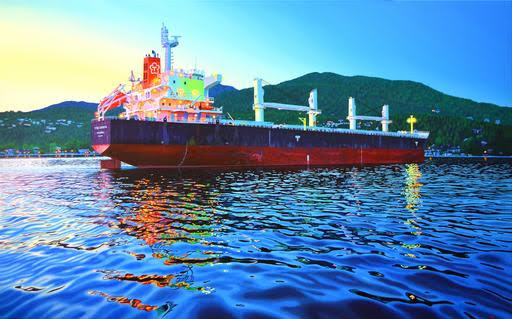 Group Exhibition of New Works by Gallery Artists

January 6 - 28, 2020
The best selection of new works. We are presenting an exciting mix of fine art, photography and sculpture by our gallery artists.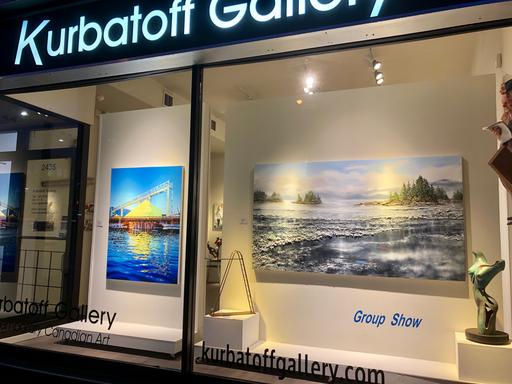 HOLIDAY SEASON GROUP SHOW BY GALLERY ARTISTS

December 5, 2019 - January 5, 2020
OPENING RECEPTION IS ON SATURDAY,
DECEMBER 7th FROM 2 TO 4 PM.
Meet our B.C. artists

For the best time of the year - the best selection of new works. We are presenting a mix of fine art, photography and sculpture by our outstanding talented Canadian artists. Indulge yourself and your loved ones with a meaningful gift you will cherish for years to come.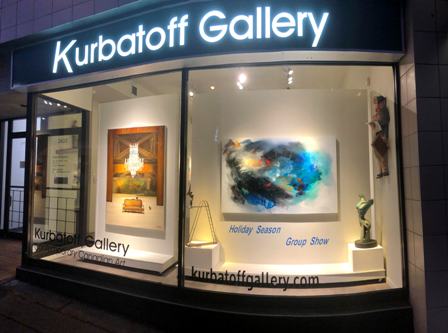 JAMES WIENS

November 14 - December 3, 2019

OPENING RECEPTION WITH THE ARTIST IN ATTENDANCE ~
SATURDAY, NOVEMBER 16th, FROM 2 TO 4 PM
Artist Talk: 2:30 pm

The title "Beauty is Enough" came from years of reflecting on why we do art at all. In a world of ever-widening fissures between people and the way we view the world, James has decided that painting for beauty's sake is justified and in fact, necessary. Beauty in people, beauty in the objects that they create, and beauty in the natural world around us is enough to inspire many lifetimes worth of artwork! It encourages us, it brings us hope, it helps us to cherish the good in and around us and leaves us with a smile on our faces. James' goal with these images is for you to view, enjoy, and indulge in them and when you leave, to feel better than when you came in.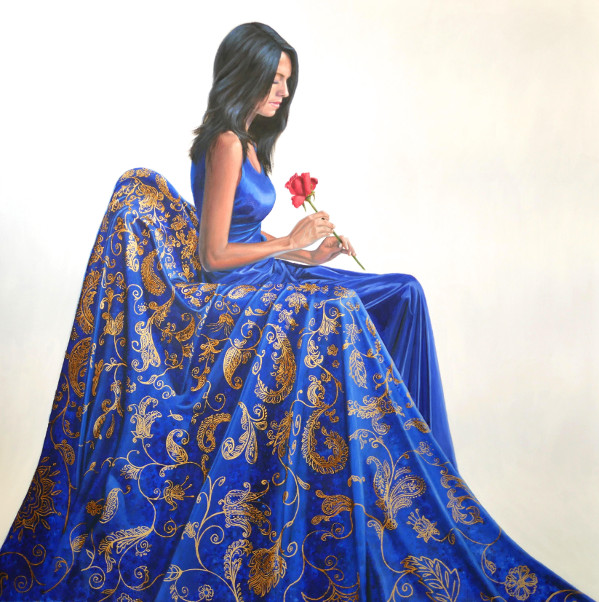 ANDY WOOLDRIDGE

October 24 - November 12, 2019
OPENING RECEPTION WITH THE ARTIST IN ATTENDANCE
SATURDAY, OCTOBER 26th, FROM 2 TO 4 PM.

"I treat my canvas like a stage set, with simplified shapes and forms, deliberately placed to produce an artificial landscape. I try to convey the feeling we have when watching the curtain rise in a darkened theatre auditorium, when, for that brief moment, we suspend disbelief and allow ourselves to be transported into an alternative reality."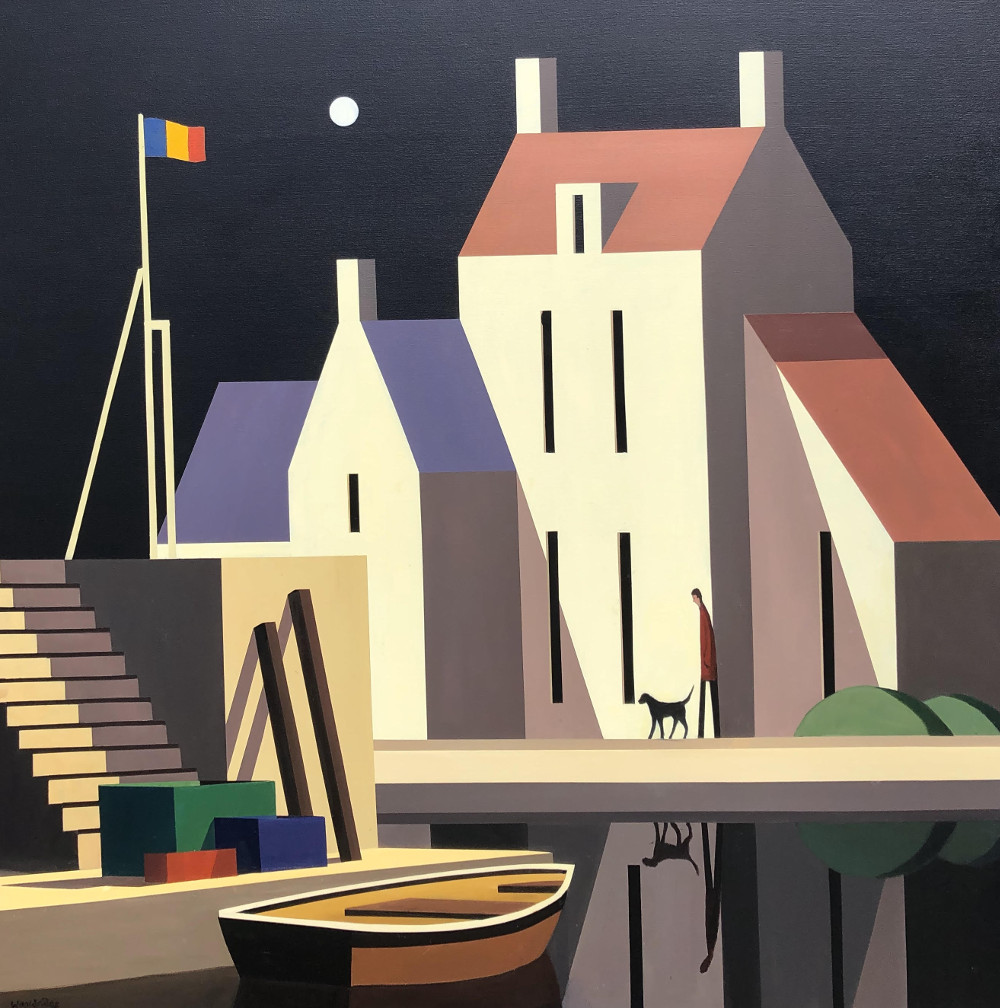 SOUTH GRANVILLE GALLERIES HOP!

October 19, 2019, from 10 to 5 pm
Please join us for this special day in Vancouver's Gallery Row!


Kurbatoff Gallery presents Group Exhibition of New Works by Gallery Artists. It is a thoroughly selected, exciting and energetic mix of paintings, sculpture and photography. The selection will include some new works to promote upcoming Solo Exhibitions by BC painters ANDY WOOLDRIDGE and JAMES WIENS, along with new paintings by Marie-France Boisvert, Jane Bronsch, Chris Charlebois, Valerie Raynard, Jeff Sylvester, Beatrix Syjuco, Marleen Vermeulen, as well as sculpture by Reinhard Skoracki, and more! Kurbatoff Gallery welcomes an established Canadian artist to its gallery roster, WILL RAFUSE. Some of his new works will be included in this group exhibition.
October 19th schedule:

11:30 to 1:30 pm - Meet our BC gallery artists
1:30 pm - Artist Talk. BC artist JAMES WIENS will talk about his upcoming Solo Exhibition at Kurbatoff Gallery.
2 pm to 4 pm - Reception. Meet some of our BC artists.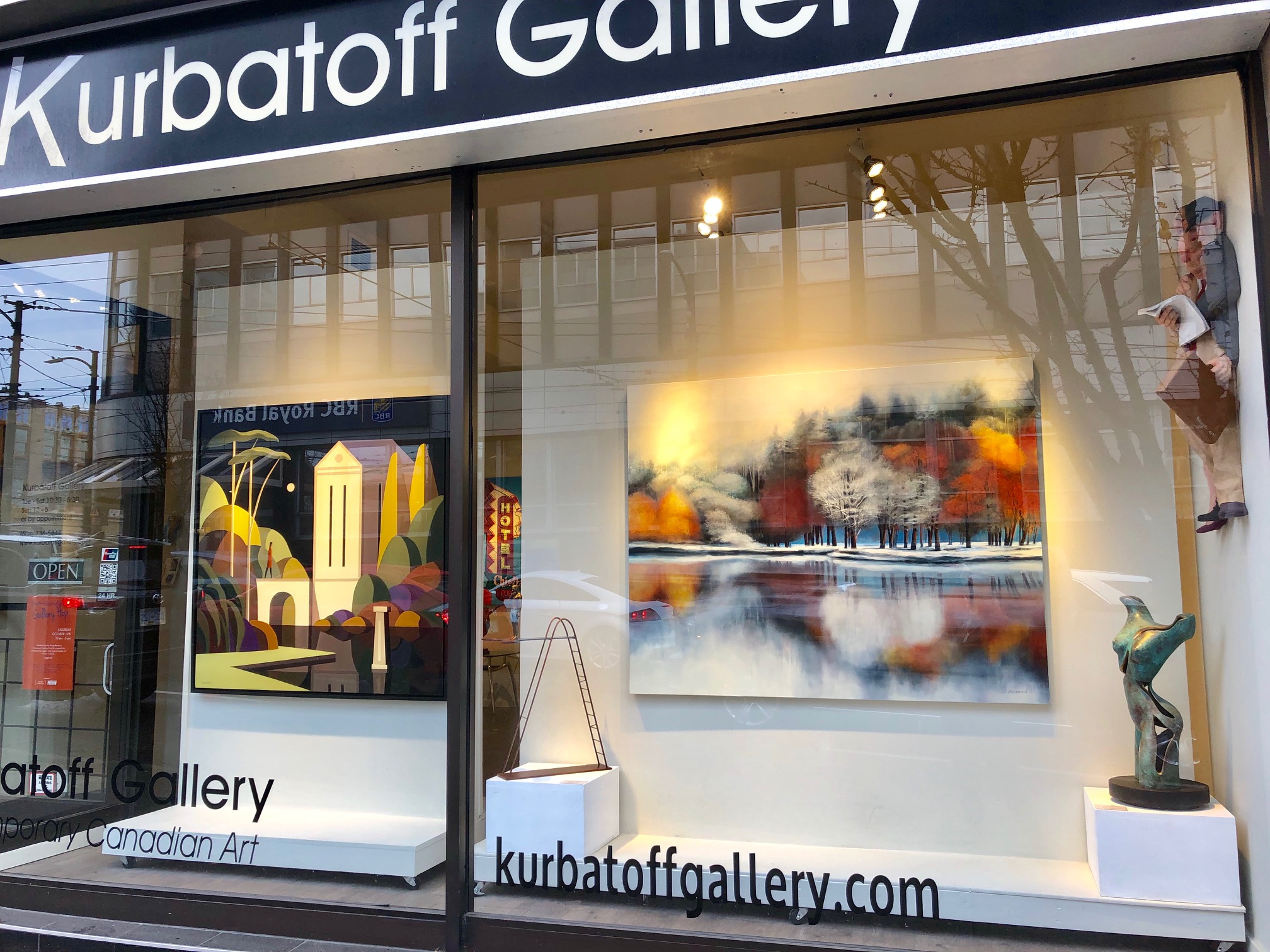 Marie-France Boisvert, "Random"
September 26 - October 14, 2019
Opening Reception with the artist in attendance is
on Saturday, September 28th, from 2 to 4 pm.
Artist Talk: 2:30 pm
"Random"
is a pictorial exhibition inviting the visitor to live an immersive experience on resilience. The theme stands out in a sometimes uncertain, indefinite and vague universe, but often suggests a gathering place. Like a poetry, the thematic framework reflects on the individual and his relationship to the world. These enigmatic spaces and places in which the characters evolve transcend a different reality, renewed in each of the works presented. Without seeking to create doubt or uncertainty, this corpus of works offers rather a reading on the acceptance and adaptation of man as individual entering in relation with different elements of its environment.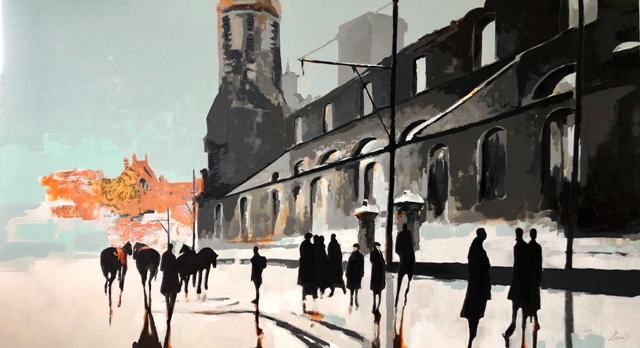 Marleen Vermeulen
New Works
May 23 - June 13
Opening Reception with the artist in attendance is on Saturday,
June 1st, from 2 to 4 pm.
Artist Talk: 2:30 pm.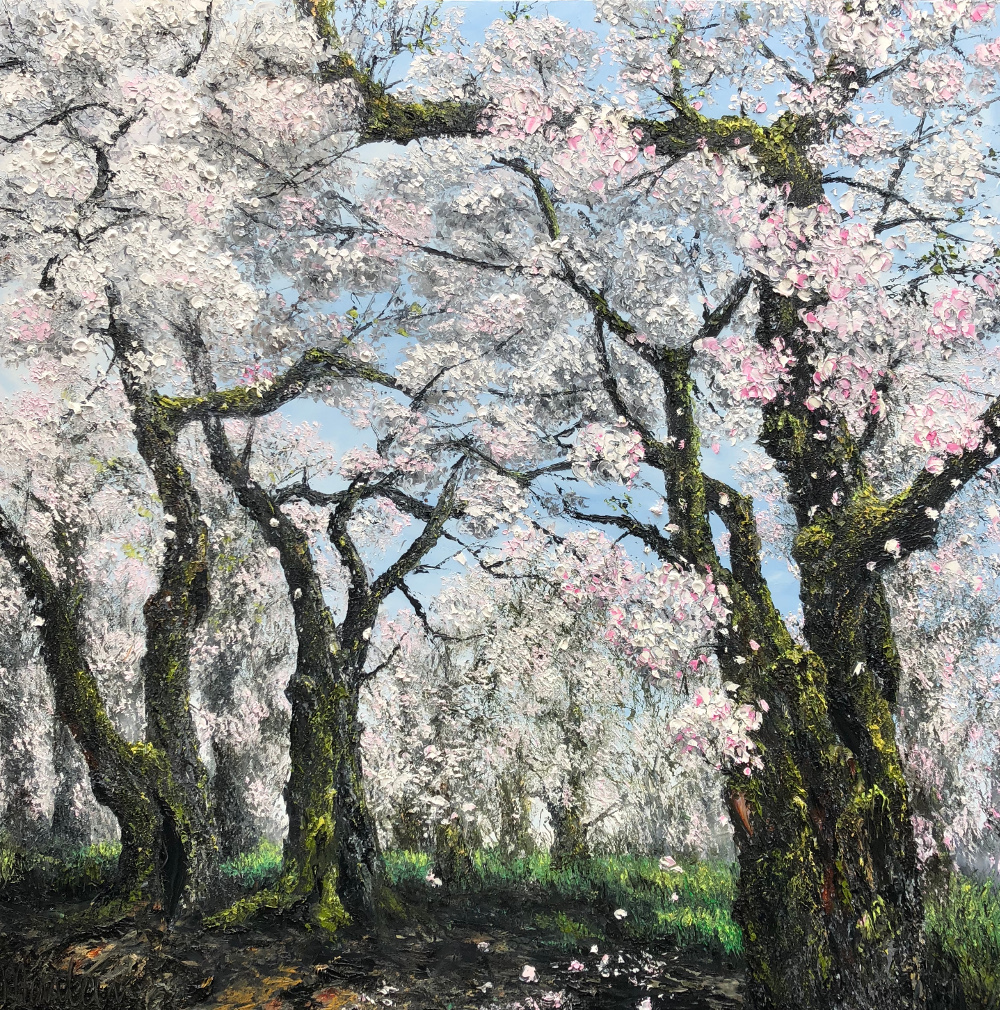 David Ellingsen and Dolf Vermeulen
"Elemental Aura"
April 4 - 23
Opening Reception with the artists in attendance is on Saturday,
April 6, from 2 to 4 pm
Artists Talk: 2:30 pm
"Elemental Aura" brings together two photographic artists whose work connects strongly to land and place.
David Ellingsen's photographs speak to the relationship between humans and the natural world. A restless artist, Ellingsen maintains a varied practice of which intersections form the foundation – intersections of observer and participant, documentary photography and contemporary art, archivist and surrealist. His work lives within the sphere of advocacy and activism, supporting photography's dominant role in these areas. The large-scale works in this exhibition are selected from several of his projects.

Dolf Vermeulen's images reveal close observation of the landscape and his practice is rooted in kinship with these environments. His process focuses on translation of these elemental, natural spaces into prints that radiate a deep connection between mankind and the earth. Vermeulen's exhilarating vistas recall this connection at a most crucial time and endeavour to inspire viewers to slow down, protect our wilderness, and look forward to the unknown.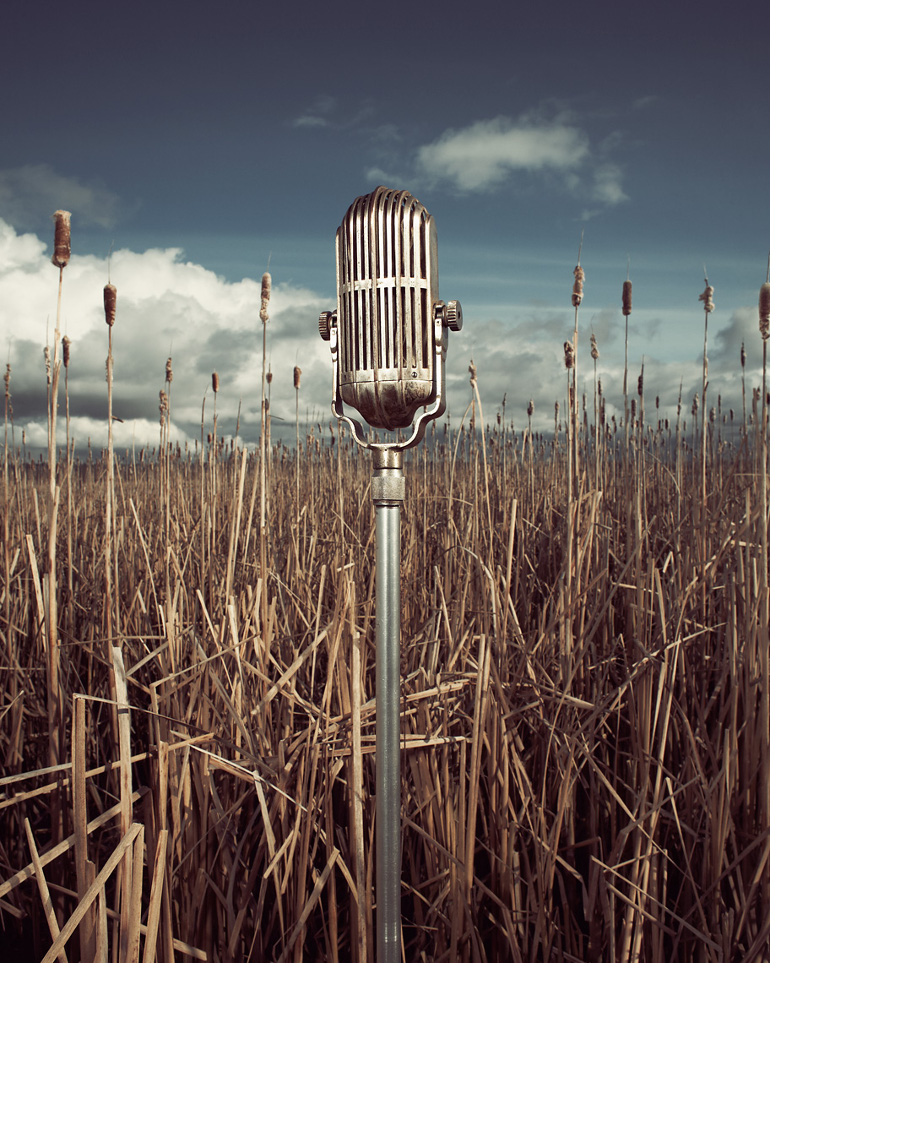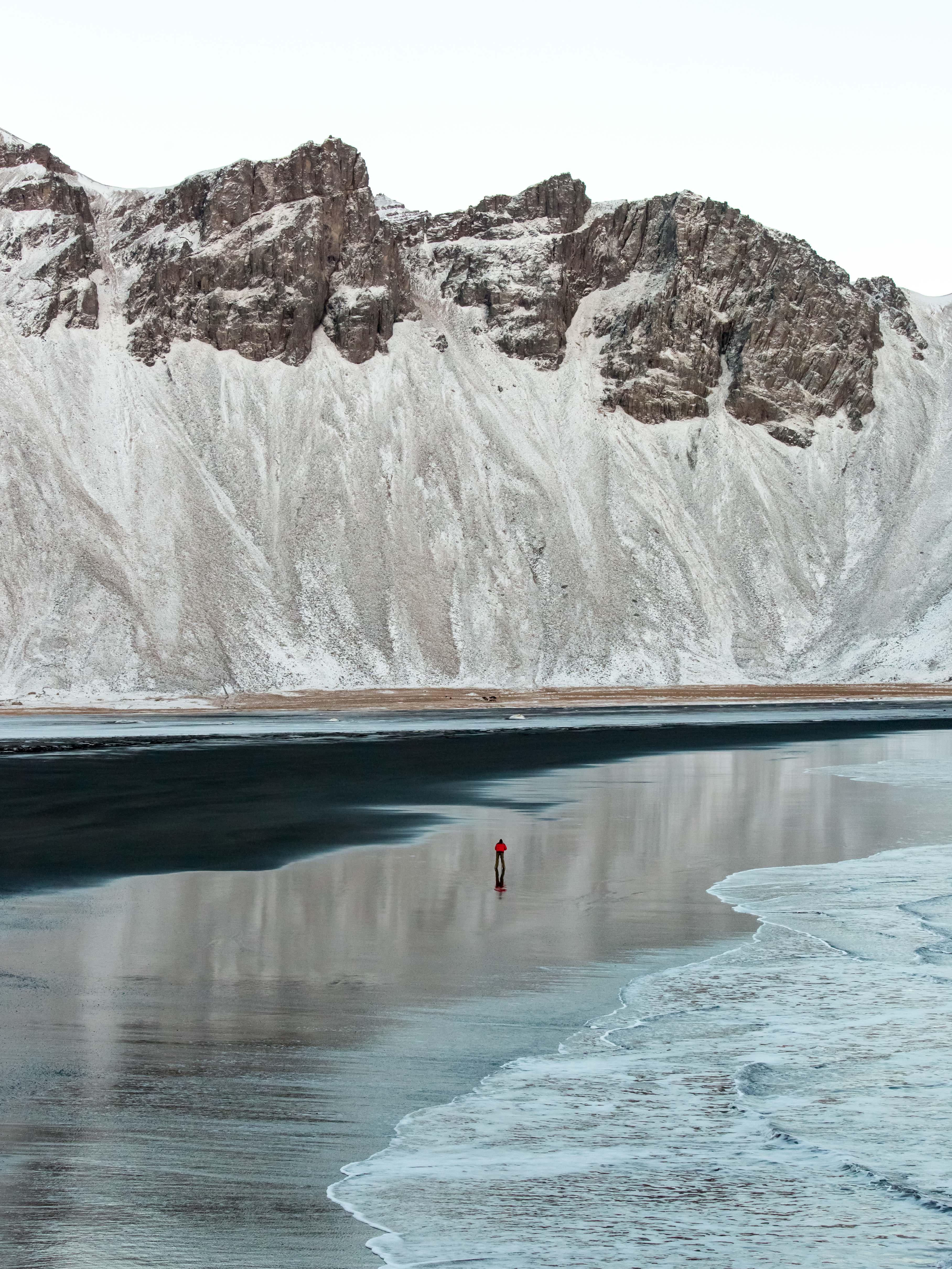 Rotating Group Exhibitions of New Works by Gallery Artists
February 21 - March 30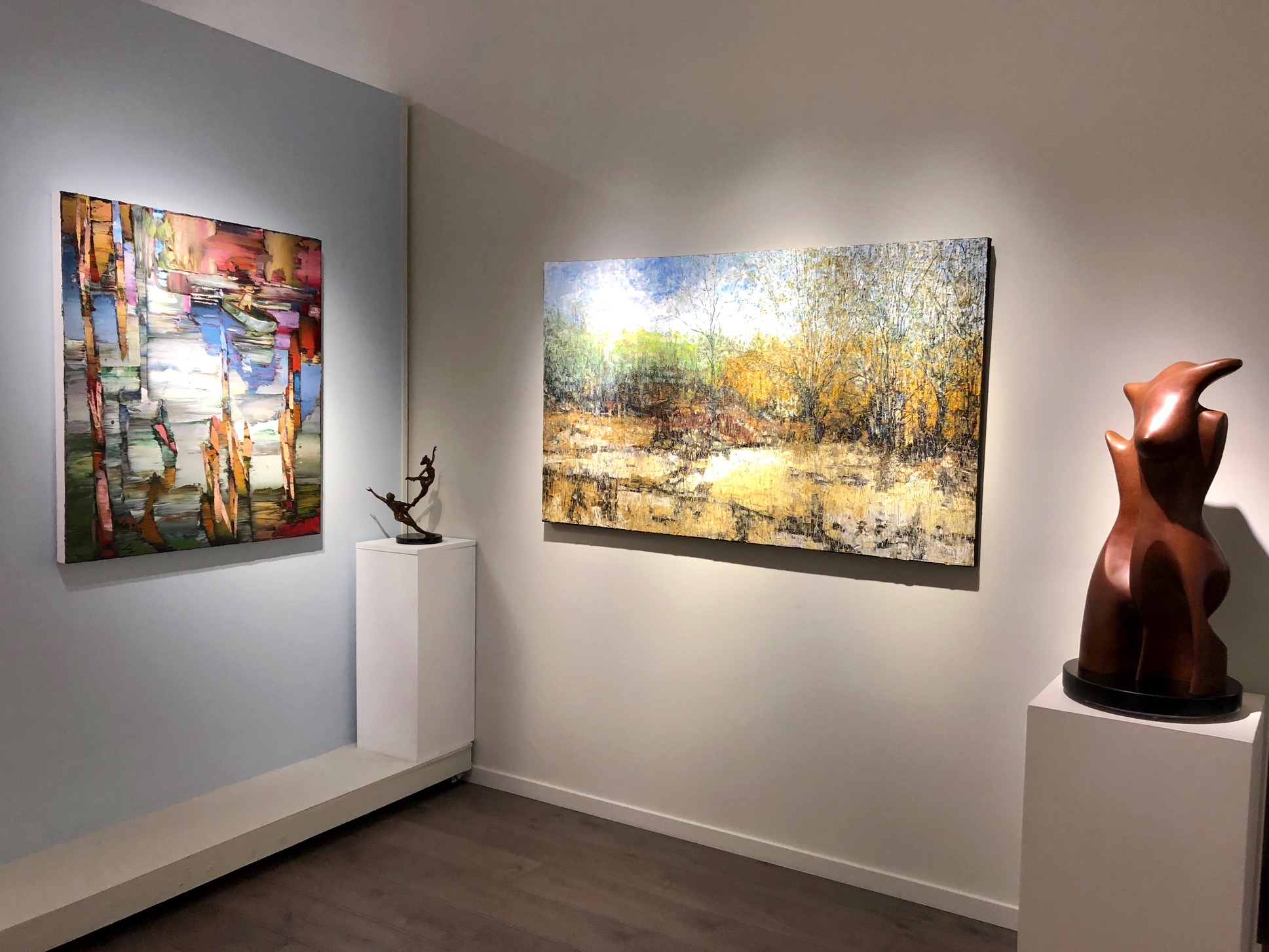 VALERIE RAYNARD
"Life is More Glorious Than Photographs"
January 31 - February 19
OPENING RECEPTION WITH THE ARTIST IN ATTENDANCE IS ON SATURDAY, FEBRUARY 2nd, FROM 2 TO 4 PM
Artist Talk: 2:30 pm.
"Life is More Glorious than Photographs" addresses the notion that photography is the most "true" representation of three-dimensional space in two dimensions. In this series of paintings, Valerie Raynard continues to explore scenes of her beloved West Coast, using photography to inform the work while seeking to enrich the visual experience with dimensions of memory and emotion far beyond what a photographic lens can achieve. Using broader perspectives, strong foregrounds, and powerful colours, the paintings create intense, immersive encounters with these familiar landscapes.
The title of the exhibition comes from the artist David Hockney, who has said that photographs homogenize space and thus discourage "active looking".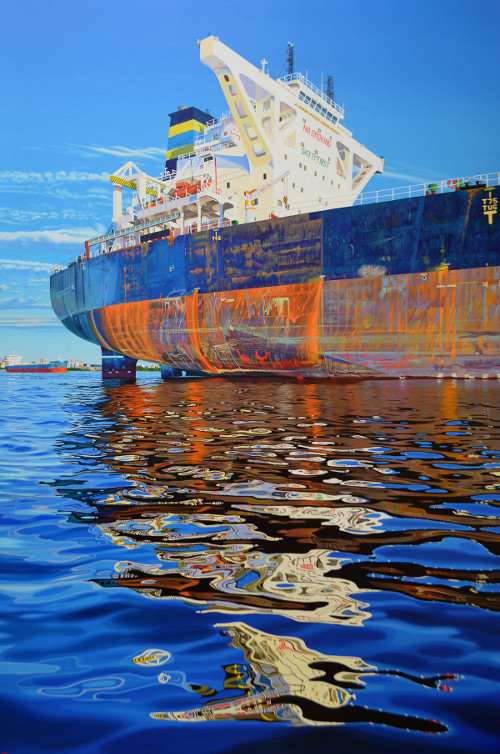 HOLIDAY SEASON GROUP SHOW OF NEW WORKS BY GALLERY ARTISTS
December 12, 2018 - January 15, 2019
OPENING RECEPTION WITH SOME OF OUR ARTISTS IN ATTENDANCE IS ON SATURDAY, DECEMBER 15th, FROM 2 TO 4 PM.
We are celebrating this Holiday Season with an exciting variety of the newest works by our outstanding gallery artists. It is a perfect time to enjoy the range of styles and techniques, from realism and figurative works to impressionism and abstraction.
New paintings by Andrew Benyei, Marie-France Boisvert, Jane Bronsch, Chris Charlebois, JG Freedman, E. Andrea Klann, Kim La Fave, Chris Langstroth, Soizick Meister, Pim Sekeris, Beatrix Syjuco, Marleen Vermeulen, James Wiens, Andy Wooldridge.
Photography by David Ellingsen and Dolf Vermeulen. New sculpture by Reinhard Skoracki, Trinita Waller, Andrew Benyei.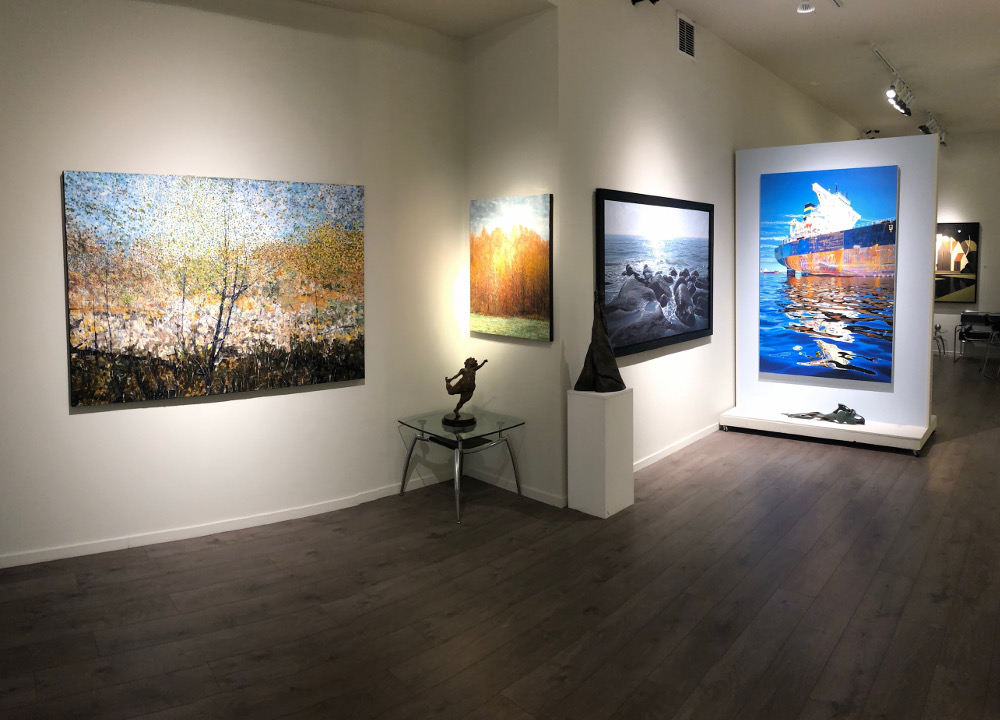 JANE BRONSCH, "New Works"
November 15 - December 10, 2018
OPENING RECEPTION WITH THE ARTIST IN ATTENDANCE IS ON SATURDAY, NOVEMBER 17th, FROM 2 TO 4 PM
A Vancouver-based artist, Jane Bronsch holds Masters Degree in Fine Art. She has been successfully exhibiting her work nationally and has her paintings in many private and corporate collections.
"With my life-long passion for visual arts I have never been too appreciative of talk around it. I am a believer in an non-expert eye. Nothing can teach you to admire, dislike or remain indifferent to what you see. Some history around the piece or the artist could be entertaining at times, but will not help your soul feeling touched by it.
Your eye stopped and the process has begun. The slight impulse pulled out of your memory a similar scene, familiar warmth, a momentary emotion, and you are reliving it again.
That is all I am hoping for. Enjoy if you do. I certainly had while working on it." Jane Bronsch
REINHARD SKORACKI
"The Taught Ignorance"
October 18 - November 6, 2018
OPENING RECEPTION WITH THE ARTIST IN ATTENDANCE IS ON SATURDAY, OCTOBER 20th, FROM 2 TO 4 PM
Reinhard Skoracki was born in Germany in 1942 and immigrated to Canada in the early 1990's. He studied at the Alberta College of Art And Design and received his BFA from the University of Calgary in 1997.
Reinhard Skoracki exhibits nationally and internationally including the 2015 'NordArt' (Germany), the largest exhibition of contemporary art in Europe, the Toyamura International Sculpture Biennale, the museum of Fine Arts in Ostrava, Czech Republic, the WG Kunst in Amsterdam, the Liu Haisu Art Museum, Shanghai, China.
His work has been published in 'New Art International' (Book Art Press, NY, 1998), 'Artful Jesters' ( Nicholas Roukes, 2003), 'The Sculpture Reference Illustrated' (Arthur Williams, 2005), among many other publications.
Reinhard has completed numerous large scale commissions in the recent years, including an outdoor donor recognition piece for the Royal Alexandra Hospital Foundation in Edmonton, Alberta, a 17 foot tall outdoor sculpture of the University of Calgary, Alberta, and two multi-media installations for the Alberta Investment Management Corporation in Edmonton, Alberta.
"De Docta Ignorantia" is also the title of the philosopher Nikolaus von Kues' main work which translates to "The Taught Lesson of Ignorance", which is a paradox in itself. Relating to my sculptures where many questions are asked but not answered with the underlying provocative thesis that true knowledge abides in the consciousness of ignorance. As Socrates already said:
"I know that I don't know". And Karl Popper added: "And not even that!".
Art can offer great visual pleasure, combining qualities from reality and imagination, criticism and humour. The artist decides to reform reality from his personal point of view, portraying dreams and conflicts of today's life and culture; an investigation into the human condition as an individual and in larger social structures".
Reinhard Skoracki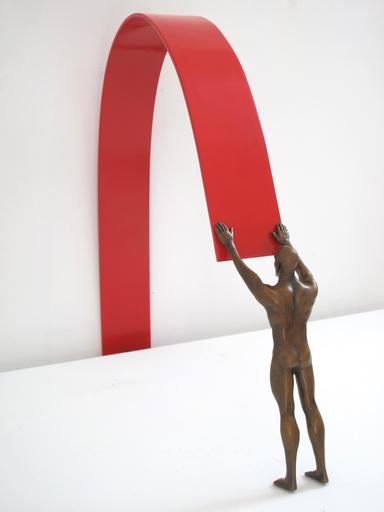 DOLF VERMEULEN
September 20 - October 4, 2018
Dolf Vermeulen is a young self-taught photographer residing on the beautiful Sunshine Coast of British Columbia. He has called this place home ever since his family moved to Canada just a year after he was born in England. Dolf has been fortunate to visit and experience 20 countries to date, all of which has left him with valuable insights and memories. Dolf finds it very exciting to shoot different scenes and learn how to highlight the unique characteristics of new environments.
The exhibition will feature Dolf's reflections of Beautiful British Columbia as well as impressions of his travels through Island and Norway.